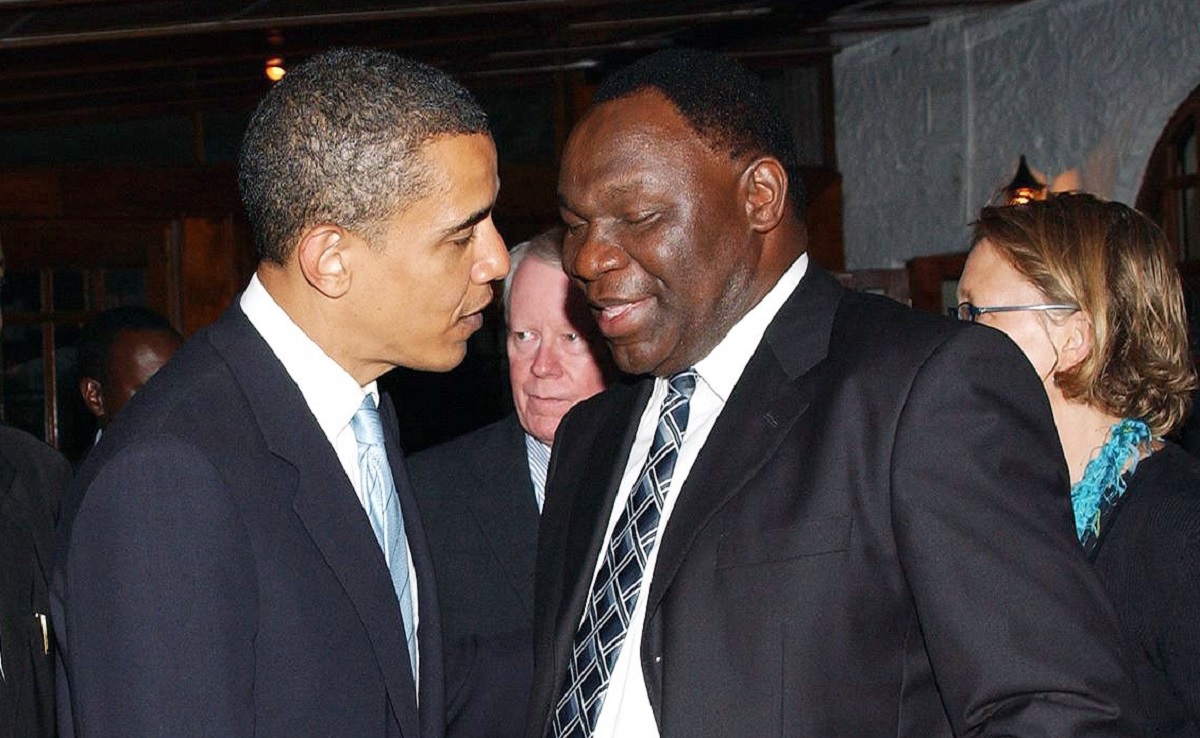 There is something about fire, no wonder it has a primal link with humans. Smoldering, roaring, flickering flames, eager, hungry, rampaging; it fuels a unique beast within it. It devours everything in its path. In 1959, a fire was kindled in Kisii county whose warmth and blaze we get to experience now.
Professor Bitange Ndemo understands that there comes a time when "pushing" one's ideas that could save our world becomes morally the right thing to do. He never shies away from extending his thoughts, controversial or not.
The ICT Champion and academician agreed to extend some thoughts today. Let's meet him.
You were the Permanent Secretary in the Ministry of Information and Communication, now a professor at the University of Nairobi and also a board member at Safaricom plc, among many other achievements. As a young boy in Kisii, were any of these in your wildest dreams?
My dreams then were centered around becoming a teacher – the first role model I saw with a meaningful job – but as I grew up meeting different people from different professions, I kept on adjusting my dreams.
There has been a public-driven demand for you to be appointed back to the Ministry of Information and Communication as the CS. Why do you think this is and would you heed to the call if it came?
I don't know why some people want me back in the Ministry. I love the freedom to do what I want or say what I want to say. I love my job as a professor now than anything else in spite of the fact that we are paid peanuts. It gives me room to do good for society in ways that I cant do if I were in the Ministry. It gives me great pleasure to work with especially Mama Mboga on leveraging technology to become competitive in a digitized world.
Of the many things you do, which one makes your heart beat the fastest?
Writing, which is a pain, but when you are done with an article or a research paper, the feelings are great deep into the heart.
You once narrated how when you lost your position as the Permanent Secretary in the Ministry of Information and Communication from 2005 to 2013, your always busy phone stopped ringing. What did this teach you about human nature?
You get to learn that it was the position people admired and no one prepares you for the aftermath. It the worst nightmare for anybody when people you thought were friends pass you like they had never seen you at all.
You are an ICT champion and you are so passionate about the potential and promise technology carries. How possible is it for Kenya to leapfrog the several stages of development and become a technological hub?
We have great potential but we must start to embrace the fourth industrial revolution if we need to leapfrog. It promises future jobs and great productivity. I have a strong feeling that if we leverage the emerging technologies, we shall easily leapfrog.
With the ongoing radical-transmutation nature of jobs and evolving technology, how necessary is it to advance our education system?
In fact, the future of learning has just begun and thanks to Covid-19. We must embrace technology in order to take advantage of future jobs. New technologies like artificial Intelligence and robotics will change the jobs landscape and bring in more rewarding jobs. But for us to be able to take advantage of the changes, we must embrace changes to our education system, develop capacity and invest in enabling infrastructure.
What's your best bet for creating more jobs in the country?
We need to change the universities from focusing on theory to applied sciences which are more useful to industry than the current system that has produced many unemployable graduates.
How would you describe the political and economic participation in Kenya? Is the common Mwananchi a significant variable in the decision making or our democracy is just overrated?
We are simply held captive by those who have amassed wealth such that many of the people we call our leaders simply bought their way into leadership instead of issues that will bring greater inclusivity and less poverty. It will get worse as many of the monied semi illiterate people line up to buy leadership.
With one word, how would you describe the future of Kenya, basing on the current political trend and leadership crisis in the country?
Fragile
You've studied abroad virtually for all levels of your University education and you are also a Professor at The University of Nairobi. How do we compare with Universities in Europe and the USA?
Not too well. Educated people are assumed to have the necessary knowledge to bring greater social change or social betterment of people. We are not known to contribute the social good of the country. Most educators are poorly paid and spend a great deal of time looking for resources for their own good. This has to change if we have to apply our knowledge to total eradication of poverty for example.
What is something you know you do differently than most people?
Self-discipline. If I put my mind to do something, I will do it no matter what the circumstances. Most people wrongly think that they can persuade me out of it.
You ran a cybercafe in the early 90s, with a low speed of around 15kbs. Now, as a board member of Safaricom, one of the largest telecommunications companies in Africa, how would you describe the evolution of our internet connectivity and how excited should we be about the 5g internet?'
I have seen the evolution of broadband from the start to where we are at the moment. It has been phenomenal but we need to do more if we want to leapfrog. More high-speed connectivity means better learning and doing business for the country. The future of learning will mostly be around online interactions. Covid-19 just facilitated our switch. With artificial intelligence, we can have individualized (adaptive learning) that leaves no one behind. To get to that level, 5G is imperative.
Do you Google yourself?
No.
What are you curious about right now?
How people think and behave. I sometimes wonder when someone with a good car throws out garbage from their car on to the road. I ask myself. Whom do they think will pick their garbage? Is that they never went to school to learn about the environment? Could such people change?
Which three books do you think people should read before they die?
Outliers by Malcolm Gladwell
Team of Rivals: The Political Genius of Abraham Lincoln by Doris Kearns Goodwin
They was just niggers by Michael W Fedo and Life and Times of Frederick Douglass by Frederick Douglass
Professor Ndemo is the immediate former Permanent Secretary in the Ministry of Information and Communication, where he served from 2005 to 2013 under the former Kenyan president Mwai Kibaki.
He is the Chairman – Distributed Ledgers & AI – Kenyais and also serves as Professor of Entrepreneurship at the University of Nairobi's Business School.
He was awarded the prestigious presidential Chief of the Burning Spear of Kenya (CBS) for his distinguished services in 2006.